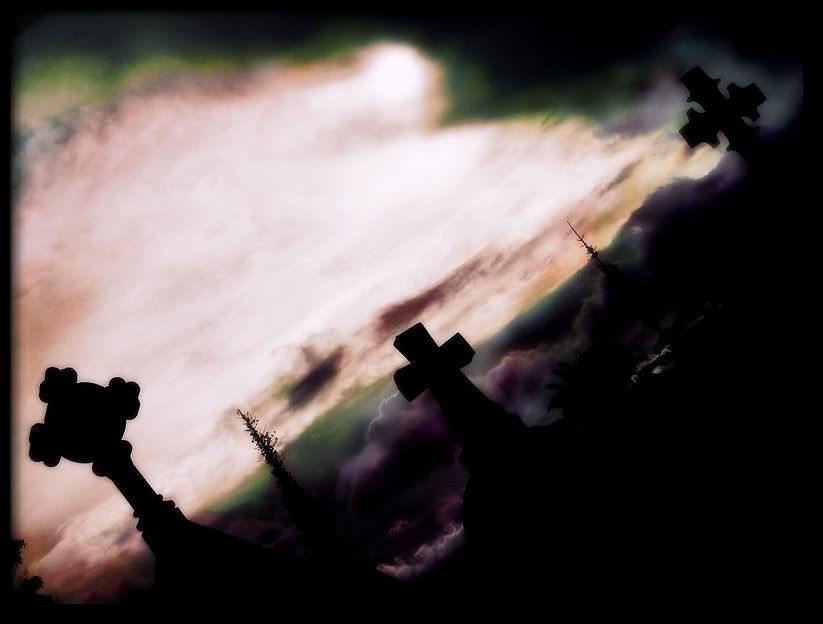 Sunday, August 29
LalALa.. just went to this website which Yishan sent it to mi.. na, i share with yoou. hehhe

Check the animal in you -
http://noracom.net/eng/fortune/color_cheki1.php
And this is mi the silver chee tah...

You are Silver Cheetah, who is intelligent, cheerful and lively. You don't like to loose, and are aggressive and tends to give an impression of strong-minded person.You have an attractive character that is little temperamental and mischievous like fairy. Your attitude is also agile. But because you are a temperamental person, you tend to make a move that is based on your instinct. You lack feminine emotion and deepness.You tend to be rather vein, and have a tendency not to show your own weakness and hence, act strongly. Therefore, you may suffer from loneliness in your heart.You are born a hard working person. Once you decide on something, you are passionate enough and have a great will-power to risk everything for it.But once you loose realistic objective, you have a danger of not knowing where to go. You should plan your life on long-term basis of concrete prospect rather than on short-term base. You set your objectives on pragmatic things and something that is realized in the society rather than spiritual ones. You are not really suited to stay at home. It may be better if you carry on with your career than to get married.The way you can make others happy, attracts men. You possess two characters inside you. One whic can calmly observe others, and the other one which can make you passionately obsessed.
12:55 AM
-i
died
and i came
back
- = - - = -
Friday, August 27
oh loooong time no blog blog le.. hehhe was busy.. tml is last day for my common test week.. hehe.. so happie.. but tml got work also haiz. and the test is the worse module in my course which i haf.. haix..

hehe.. i change song again.. so sweet right.. so nice.. wahahaha... i will update one. don worry.. kekke buaiz/
10:53 PM
-i
died
and i came
back
- = - - = -
Sunday, August 15
Common test is coming le orh.. heheh next whole week will be free as is a study break... but i wont use it to go work.. *bleah.. toO tiring le la.. then i tell them i got test to learn, then they say.."ok lo, you can no need come, study k." wahhaha.. maybe i will also suggest tt i jus work for sat in one week.. kekke.. =P i also find some excuse to don go tml.. hehhe.. so i m free tml.. wahhah
haiz... i don understand a shit for a module called "DCCA" thingy.. :s and guess tt next whole week i will be going to school and study.. i feel like sleepin in school then no need travel here and there..* bleah.. cause if stay at home i sure sleep.. watch vcd, go out, movie, music, everything except study.. heheh...
hmm and see the tag at the side.. got one "your father" nah.. tts not my father.. tts my uncle.. Ooops.. my classmate actually.. very disrespectful hhor.. hes none other than WeIsheng.. anyway no one knows him... hahah nvm.. and yeah i cut my hair again.. does it really look tt sucky??.. hmm wat can i do man.. jus wait for it to grow back again lo.. wahahah.. heheh... anyway buaix.. rOck on. c',)

12:42 AM
-i
died
and i came
back
- = - - = -
Monday, August 9
Hey.. i'm back!! you miss me?? woooo-lala../=
hmm maybe jus one week haven update le ba.. kekek many thingy happen le orh.. =) How i wish i haf the time to slack and so on..
tests and those unfinished stuff is gonna be handed in soon and around the corner!! whahahas and nothin haf been touched.. But then instead of doing all tt, its better planning when is the best time i can go out!! kekek.. so happie. cos tml no need to work!! and heheh and ya know wat i m thinkin?? hahah * Bleah.. do i haf a need to tell you??
and few days ago.. guess is friday.. my cousin 21st Birthday.. its so cool. got her a saworskiiiii crsytal de necklace..loooook so sweet on her.. =>
lol 21yrs old.. hmmm../ i think i prefer now.. or maybe not.. in some cases i prefer now and some cases nah.. i guess somethin' needs a more mature thinkin. do you think so too.` :)
Basically my wish now is too chill' out.. Tml is my CHANCE!!! wooooo//HAPPIe national Day.. LalALa.. .
12:57 AM
-i
died
and i came
back
- = - - = -
Get awesome blog templates like this one from BlogSkins.com